Who is who?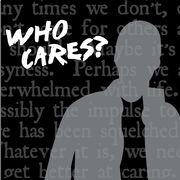 Who is whose who? Who who?
Who?
Who is interested in.. who else? Who is a friend of Why? When? How? Where? And what?
Location of Who
Edit
Who?
Occupation
Edit
Who's current occupation is "Whoooooooooooooooooooooooooooooo I'm a ghost Whoooooooooooooooooooooooooooooo I'm a ghost Whoooooooo"
Important qualities
Edit
Who is very caring, as we all know. There is nothing in this universe about which Who wouldn't care. Hence the phrase
"Who cares?"
Who is believed to be the world champion in caring, but he has a powerful opponent,
Nobody
, as he cares for everything nobody cares about.
External links
Edit
Ad blocker interference detected!
Wikia is a free-to-use site that makes money from advertising. We have a modified experience for viewers using ad blockers

Wikia is not accessible if you've made further modifications. Remove the custom ad blocker rule(s) and the page will load as expected.