==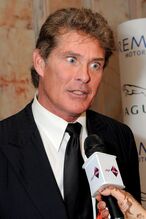 ABOUT HEVNEREN
Edit
HEVNEREN LIKES HAM. THIS IS A CRUCIAL POINT OF INTEREST WHEN EXAMINING THE DELICATE PERSONALITY OF THIS PERSON. HEVNEREN IS ABSOLUTELY. THAT IS ALL THAT YOU NEED TO KNOW.
PHYSIOLOGY
Edit
THIS SECTION IS NOT REALLY ABOUT HEVNEREN'S PHYSIOLOGY, I LIED.
HEVNEREN CLAIMS TO BE "BRAIN". AND SO HE IS, IT TURNS OUT. HIS INTELLIGENCE IS UNFATHOMABLE AND SURPASSES MOST LIVING THINGS ON THE FACE OF THE SUN. BACON.
ASDF ACCOMPLISHMENTS
Edit
HEVNEREN IS BRAIN. HE IS ABLE TO POST IN all caps. HEVNEREN POSTED WITHOUT USING ALL CAPS ONLY THREE TIMES. THIS PROVES HIM TO BE OF A SPECIES CLOSE TO HUMAN.
ONCE HE WROTE SOME POEMS. THEY WERE WONDERFUL, ACCORDING TO A BIASED OPINION OF AN UNNAMED WIKI EDITOR WHO HAS ABSOLUTELY NOTHING TO DO WITH THIS ARTICLE.
HEVNEREN'S ASDF POSTS ARE OF HIGH VALUE, BECAUSE THERE ARE SO FEW OF THEM AND BECAUSE OF THEIR VALUABLY VALUABLE CONTENT VALUE.
ALSO, HAM.
USEFUL INFORMATION ABOUT HEVNEREN
Edit
CONTRARY TO POPULAR BELIEF, HEVNEREN UNDERSTANDS TEXT MADE OF LOWERCASE LETTERS, PERFECTLY.
HEVNEREN HAS A FRIEND NAMED BARON POLSE, WITH THE O SLASHED THROUGH, BECAUSE BARON IS NORSE. THERE, A POEM.